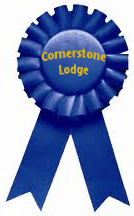 Fraternal greetings from W. Bro. Jeff Johnson and the Officers and Members of Spry Lodge.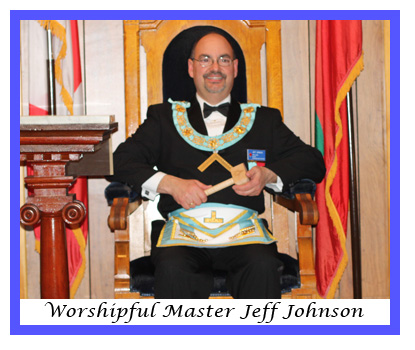 As the Worshipful Master of Spry Lodge, let me extend my thanks on behalf of myself and all the members of Spry Lodge, for visiting our web site.
Situated in the town of Beeton, Ontario, the members of Spry Lodge have always had a close relationship to the community, and our members, many of whom live and work here, are part of what makes Beeton a great place to work, live and raise a family.
Spry Lodge has been, and will continue to be, dedicated to supporting and enhancing the town through a commitment to civic and social values and have done so for more than 135 years. Supporting various causes, such as the Heart & Stroke Foundation, Boy Scouts, the MasoniCh.I.P Child (and Seniors), Identification Program and many other worthwhile endeavours throughout the community, we strive to adhere to our basic tenet of "Making Good Men Better".
Feel free to explore and enjoy our website and should you have questions, or want to learn more about Masonry, please click on "Links" or our "Contact Us" page.
Sincerely and Fraternally,
W. Bro. Jeff Johnson
---
Spry Lodge at a glance
Spry Lodge was established in 1880 in Beeton, Ontario by a group of men who included the community leaders of the day. Spry is currently a lodge of approximately 65 members and is located on the Main Street of Beeton, above the Royal Bank. We meet on the fourth Monday of each month from September through June, with the exception of no formal meeting in the month of December.