NEWS FROM THE SPRY LODGE 2016-17 MASONIC YEAR
(From the March 2016 Installation to the 2017 Installation)
---
SPRY LODGE HOST 7th ULTIMATE TRIVIA CHALLENGE
The much anticipated annual Trivia Night was again, another resounding success. On Wednesday March 22nd, 2017, Spry Lodge hosted its 7th Ultimate Trivia Challenge at the Muddy Water Hotel, thanks to the kindness of the proprietor, Ms. Kim Farrugia. This years proceeds, $1,395.00, went go to the Alzheimer Society, Simcoe County, through the Masonic Foundation of Ontario, District Project #2612.
Congratulations to one of the two teams from Tottenham Lodge, "Tottenham Too", led by R.W. Bro. Ken Pratt, who won the Trivia Challenge, and such have bragging rights for the year as the team with the smartest wives.

R.W. Bro. Doug Fleet gave an amazing swan song performance as the M.C. of this event, as he has now moved out of District. His crack squadron of helpers did a marvelous job in making sure that the event went smoothly and efficiently, namely: Brothers AJ Russo, Tim O'Rourke, Rory MacDonald, Jeff Johnson and Paul Berry. Most importantly, the biggest thanks of all goes out to the wonderful young ladies who volunteered their charm and loveliness to coax money out of the wallets of those participating in the event in order to raise as much funds for the charity as possible; Ms. Annmarie Sherlock, Ms. Laura Daigle, Ms. Christina Anderson and Ms. Emily Anderson. (We crusty old Masons would never have the same rate of success in this regard as you pretty young things.)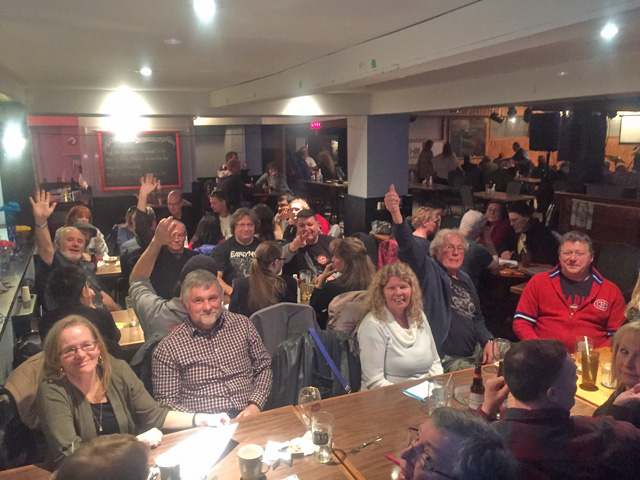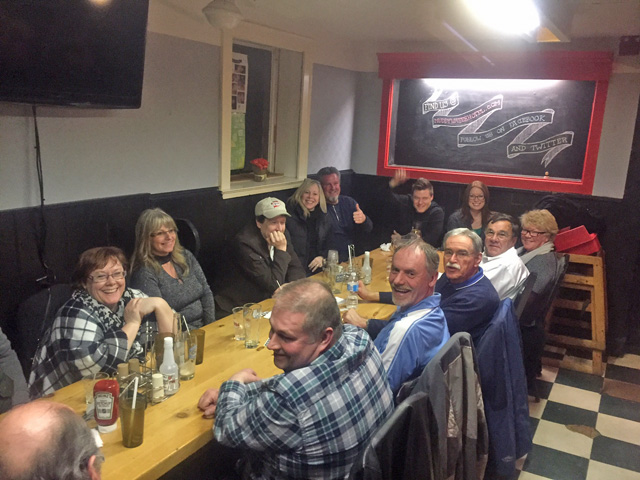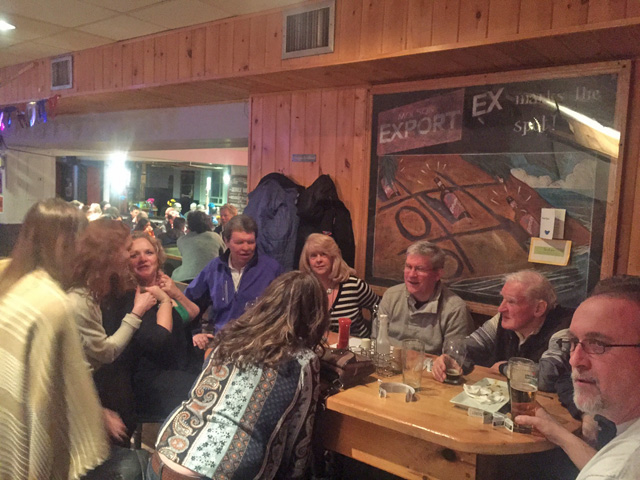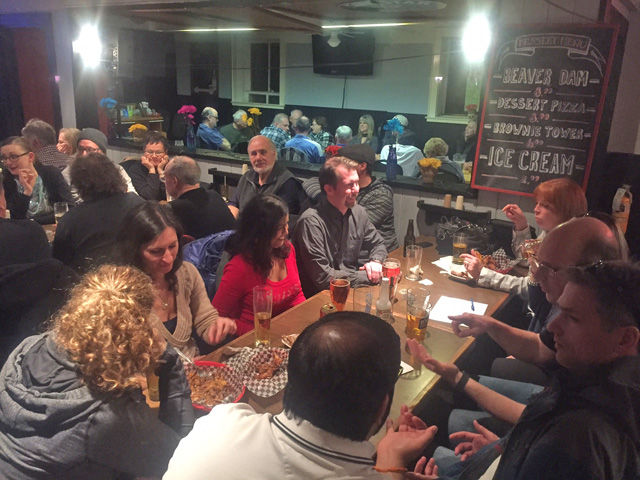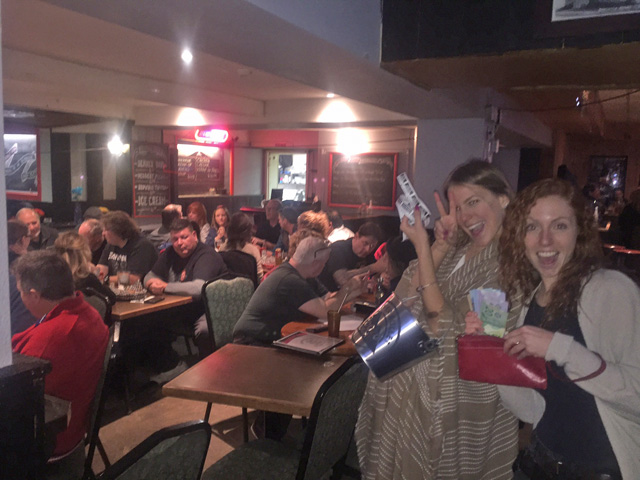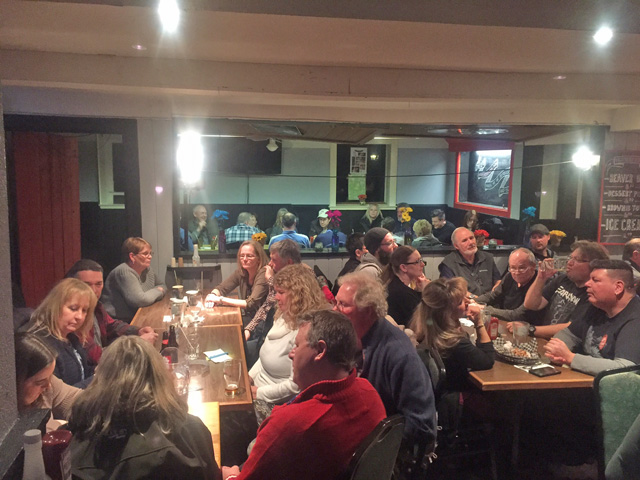 The Trivia event was concluded with a small retirement/going away presentation to R.W. Bro. Fleet, along with some kind words, and fun roasting. Doug will be missed by all and we hope that he will come back often to visit. Best wishes from all your friends at Spry Lodge, and the many others from around the district, Doug. Thanks for all that you have done.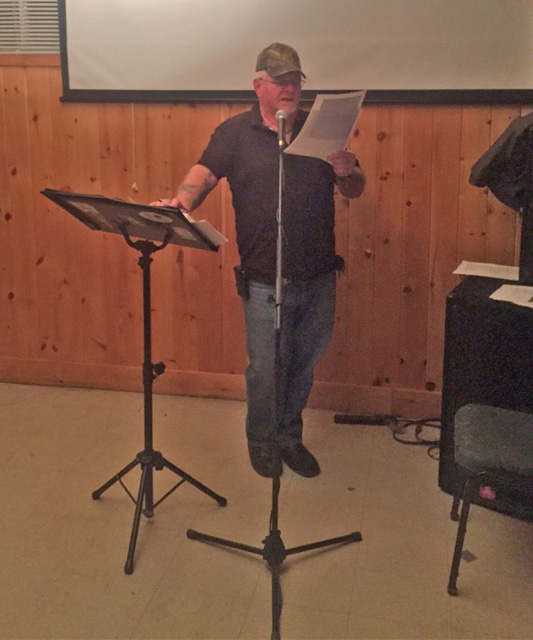 ---
SPRY'S NEWEST F.C.
The Officers and members of Spry Lodge congratulate Bro. Frank Burch on being Passed to the second Degree of Masonry, at our regular January 23rd, 2017 meeting.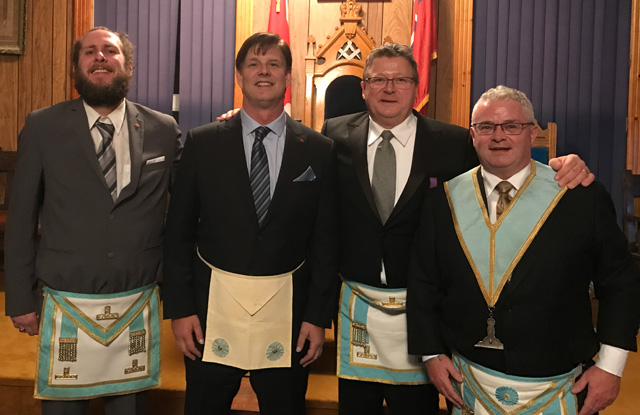 ---
D.D.G.M. OFFICIAL VISIT TO SPRY LODGE
On November 28th, 2016, we enjoyed the company of R.W. Bro. Phillip J. Laundry, the District Deputy Grand Master of Georgian South District, on his official Visit to Spry Lodge. We were also pleased to welcome the District Secretary/Treasurer, W. Bro. Phillip J. Laundry, as well as the DDGM from Grey County, R.W. Bro. Robert V. Rounding and an entourage of travelling companions.
Following an excellent display of proficiency of the E.A. Degree, Bro. Andrew Calder was Passed to the F.C., or 2nd Degree according to ancient and traditional ritual. Spry Lodge is grateful to have had such an excellent candidate as Bro. Calder for our Official Visit. Thank you Andrew and keep up the great work.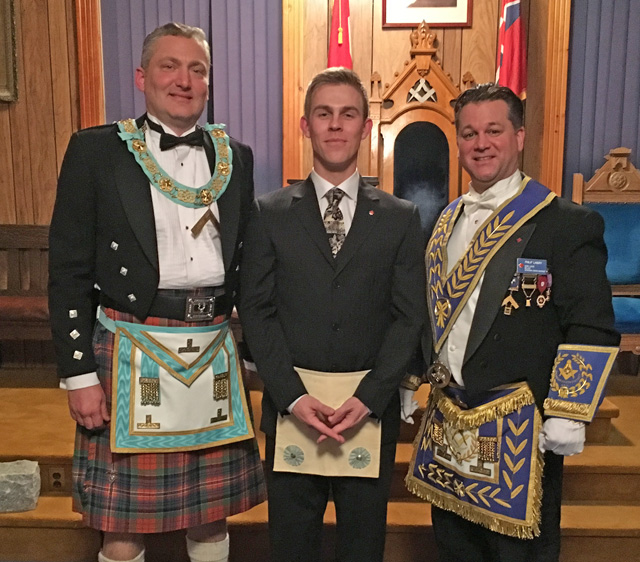 We were also blessed to have our dearly beloved Bro. Manny De Melo in attendance at the meeting, and after some heart-warming words, he asked if we could pose for a photograph at the conclusion of the meeting for a Demolay project that his son, Justin, is working on. The photograph was a breeze, but explaining how to 'Dab' to the brethren was a task all in itself.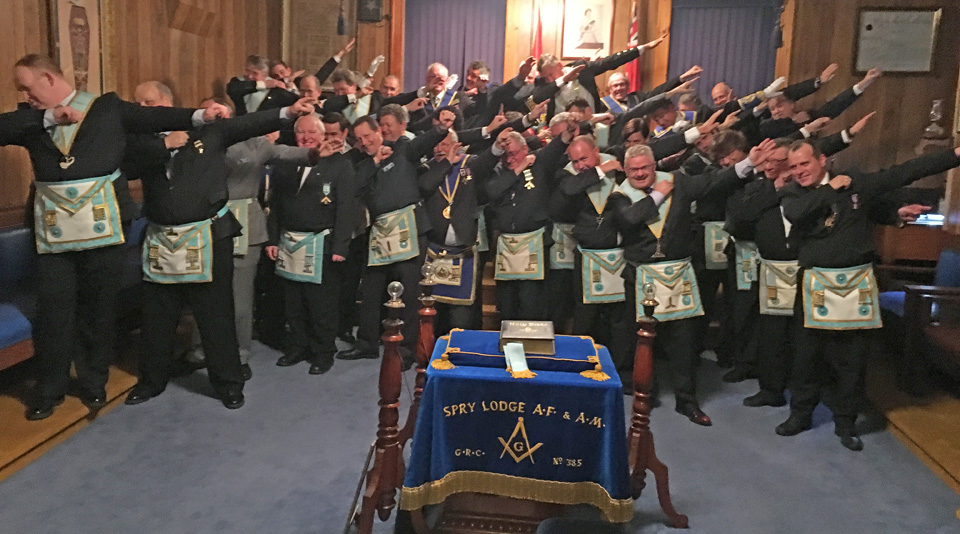 ---
SPRY LODGE OCTOBER 24th MEETING
The regular Spry Lodge meeting of October 24th, 2016, was a particularly interesting evening. Following the reception of the District Deputy Grand Master, R.W. Bro. Phillip J. Laundry, into the Lodge on his Fraternal Visit, the business was swiftly and efficiently dealt with.
Mr. Frank Burch was then initiated into Spry Lodge & Freemasonry in excellent fashion. The officers of the Lodge are to congratulated for the quality of the ritual. Frank's very proud father (and now Brother also), Bro. Frank Burch Sr., belongs to Union Lodge No. 9 and came all the way from Napanee to be in attendance and see his son initiated into the craft. Bro. Frank Burch Jr., was a most attentive candidate and we look forward to seeing him progress through his Masonic journey. Congratulations Frank!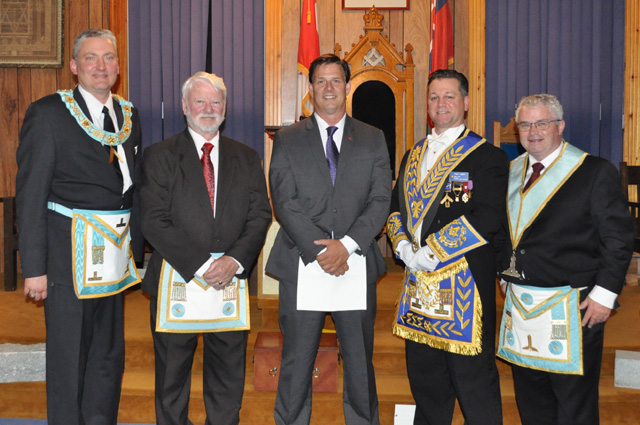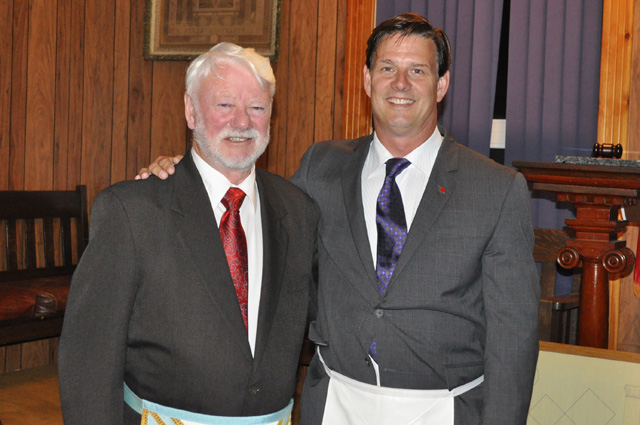 Worshipful Bro. Steele and R.W. Bro. Laundry had the great privilege of presenting W. Bro. Hugh Denney with a lapel pin, a laminated card and a framed certificate to recognize the fifty years of his zeal and attachment to the Craft. The Lodge members acknowledged W. Bro. Denney's great milestone by rigorous, standing applause.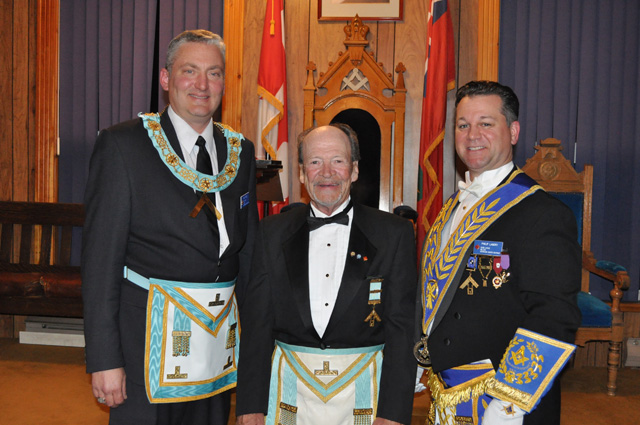 The evening's entertainment was not yet over... Not only was Hugh recognized for his dedication to the Craft, but it was also his, and Bro. AJ Russo's birthday that night, so the festivities continued into the banquet hour. In addition to singing happy birthday, card presentations and birthday cake, the night finished off with good camaraderie and fellowship.
---
SPRY LODGE POKER CHIP TOURNAMENT
On Saturday October 1st Spry Lodge again opened its doors and hosted, what we hope will be, our annual Poker Chip Tournament. Brothers Kevin Capson and Paul Berry handled the evening with the help of a few brethren, namely Terry Anderson, Jeff Johnson, Rory MacDonald and AJ Russo. A special thanks goes out to Amy Farugia from the Muddy Water Hotel for donating her time to bartend for the evening. I'm sure the guys appreciated it.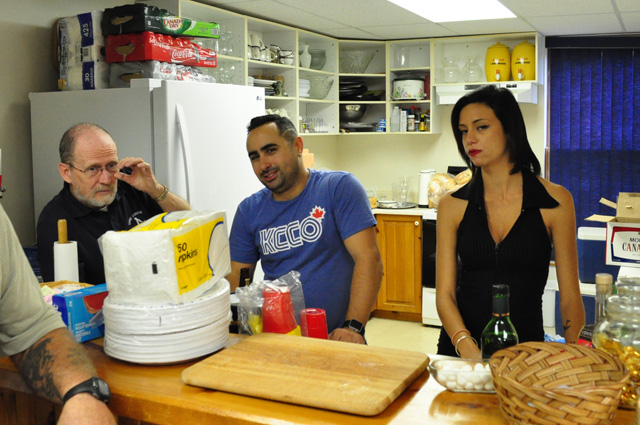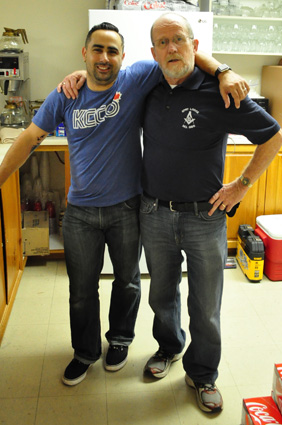 It was refreshing to have power during this year's tournament and the event went off without a hitch.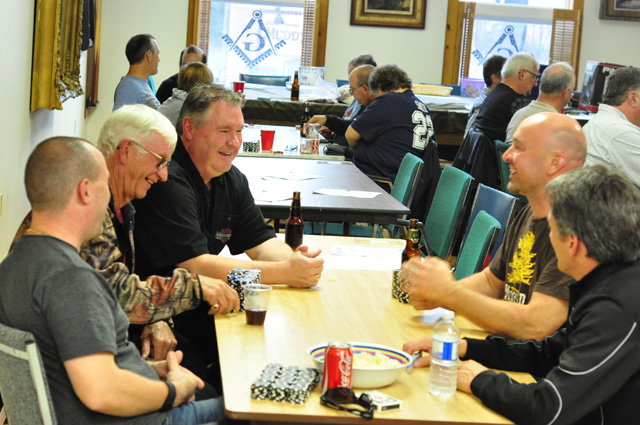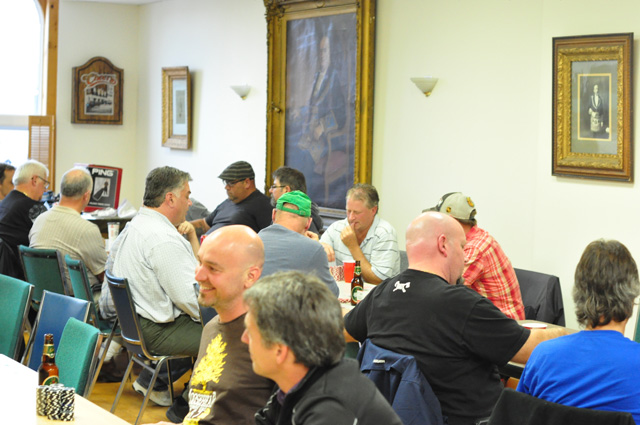 The guys looked like they thoroughly enjoyed themselves as laughter and trash talk filled club 385. Unfortunately, there could only be three winners; Mr. Stan Zolodos came in first, with Rick Fleet and Mark Meade coming in second and third respectfully. Our very own Bro. Paul Berry hung in to finish 4th. The district 'smack-talker', R.W. Bro. Doug Fleet, was the very first person to be eliminated.
We would like to thank everyone who participated, donated, and helped us out in anyway.
When the smoke cleared, approximately $2,000 was raised that evening and will be divided between Gilda's Club and the Vimy Ridge Memorial Bench Project. We look forward to hosting the event next year for another worthy cause.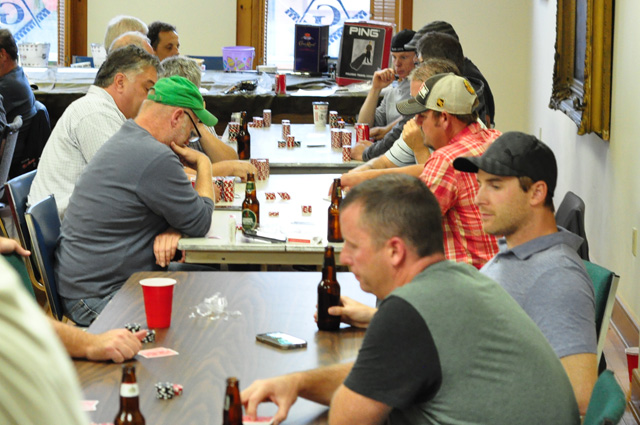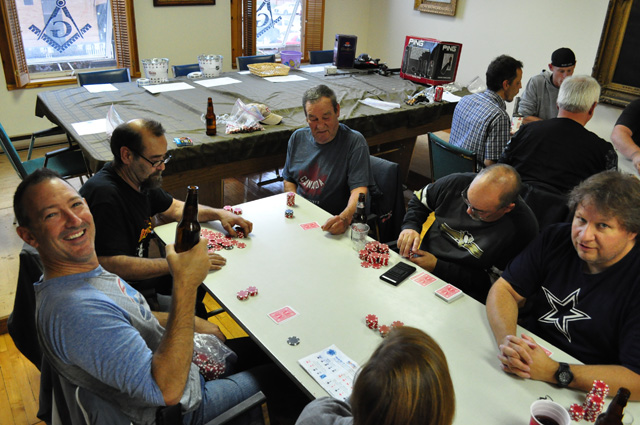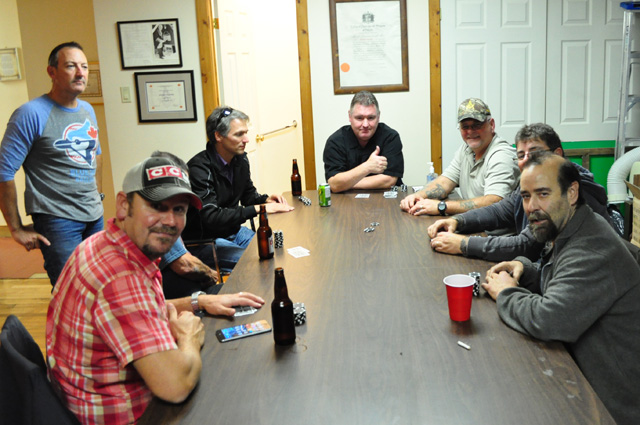 ---
ANNUAL FAMILY AND FRIENDS BBQ
Bro. Gord Grieve and his delightful wife, Jan, hosted yet another fun BBQ for a Spry Lodge September Social. On Saturday September 10th, the brethren, family and friends gathered at the Grieves 'Party-Central' and enjoyed each others good company, fun activities and a supurb BBQ. Good times had by all, and appreciation to all those who worked to make the day a success.

---
ANNUAL V.W. BRO. DAVEY TODD GOLF SOCIAL
It was another beautiful summer day on Saturday August 20th, 2016, although a little on the sticky/muggy side. Not a drop of rain, which suited the thirteen golfers (and I use that term loosely) who came out for the Davey Todd Golf Social. After nine holes of near Professional golf (ha ha, my creative writing is getting the better of me), we all headed to downtown Beeton and the Muddy Water Hotel for refreshments and fellowship.
It was unfortunate that the reception in honor of V.W. Bro. Rory MacDonald and V.W. Bro. Stuart Crockatt fell on the same day and time as our Golf Social. As we have yet to figure out how to be in multiple places at the same time, we sent our best regards to these esteemed Brethren through digital medium.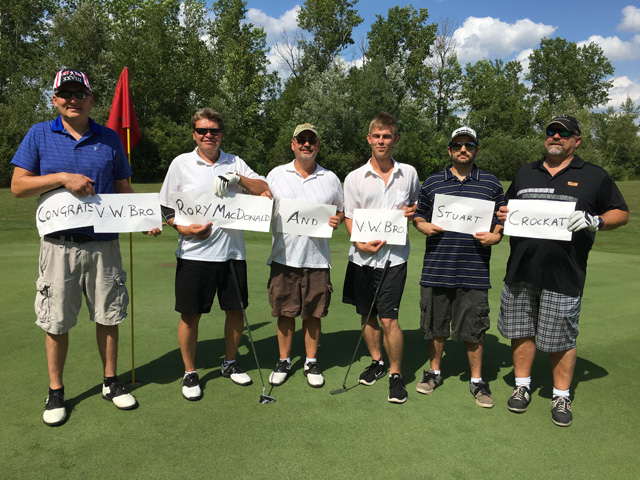 ---
SPRY LODGE MASONICh.I.P CLINIC
On Saturday, May 28th, the members of Spry Lodge, along with their family and friends, once again banded together to provide a MasoniCh.I.P clinic at the 2016 Beeton Honey and Garden Festival on Main Street, Beeton.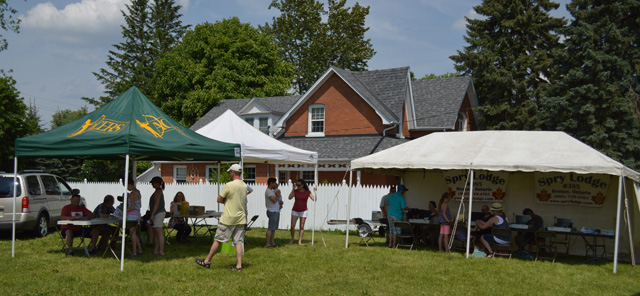 MasoniCh.I.P is a Grand Lodge initiative, whereby the Ch.I.P part of our name is an acronym for Child Identification Program. In general, the program provides kits to parents/guardians, that capture relevant and important information about their children, which will help authorities find the children should they ever go missing. The kits are generated using modern, police-approved techniques, and provided to the families of our community, and surrounding communities, free of charge.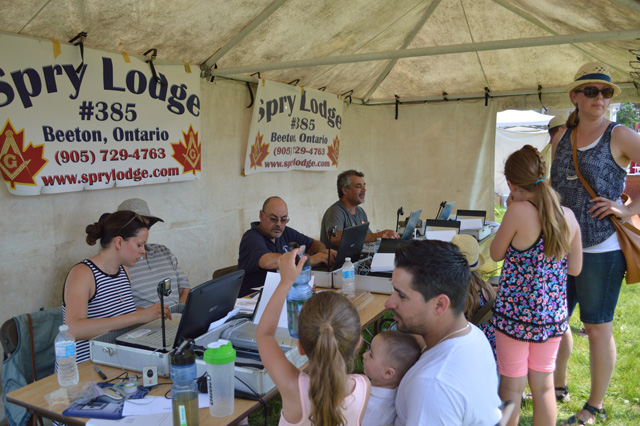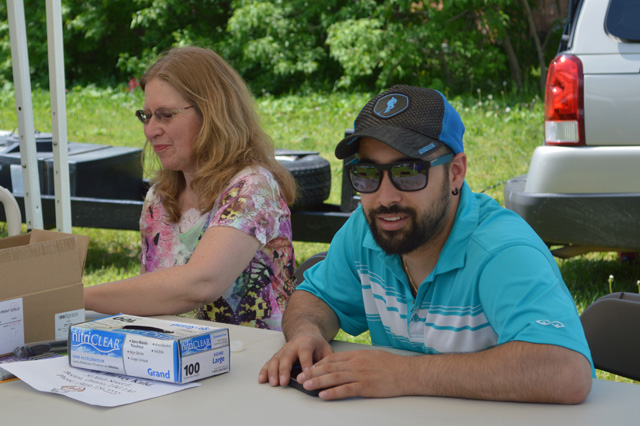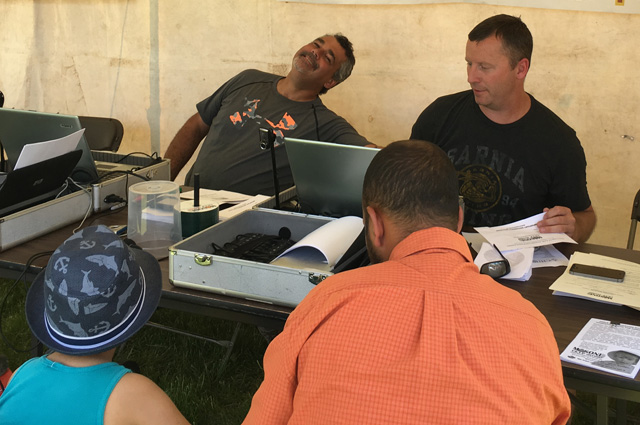 A lot of work is involved in hosting these clinics, and special thanks go out to Bro. AJ Russo and W. Bro. Jeff Johnson, for spearheading the clinic. Also, Cindy Corporon for manning the dental station and Laura Daigle, Adam Russo, Glenn Johnson, Peter Cox and Charlene Russo for volunteering their time and efforts. We offer our sincerest gratitude to Manny, Betty, Elizabeth & Justin DeMelo for supporting the program, and our lodge, with heart and soul. Get well soon Bro. DeMelo.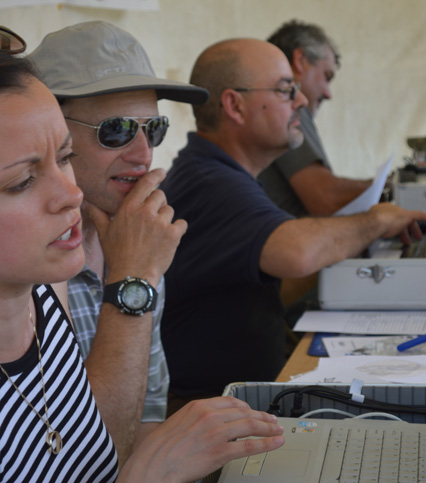 ---
SPRY LODGE WELCOMES BRO. WAPLES
Brother Jason (Jay) Waples was initiated into our Craft, and Spry Lodge in particular, during our April 27th meeting. We welcome Bro. Waples and look forward to following his Masonic career.
---
SPRY LODGE HOST 6th ULTIMATE TRIVIA CHALLENGE
This year, Spry Lodge wanted to raise funds for both the District Projects and for Gilda's Club. Thanks to a very well attended Trivia Challenge Night on April 6th, we were able to meet our goal. The whole proceeds from this fun evening of brain teasing exercise benefited the following charities: #2588 Prostate Hope; 2589 Barrie Learning Centre for Children with Dyslexia; and #2598 Gilda's Club.
As always, sincere thanks are extended to Mrs. Kim Farrugia, the proprietor of the Muddy Water Hotel, not only for accommodating the fun event, but for also putting on several wing and beer specials and for donating a box load of door prizes.
Specific thanks also goes out to Bro. Jeff Latour, Bro. Niall Merrilees, V.W. Bro. Doug Fleet, W. Bro. Dave Jevons and Bro. Kevin Capson for their generous prize donations.
Ms. Emily Anderson and Ms. Laura Daigle worked their magic encouraging the participants to donate generously towards the cause. Thank you ladies!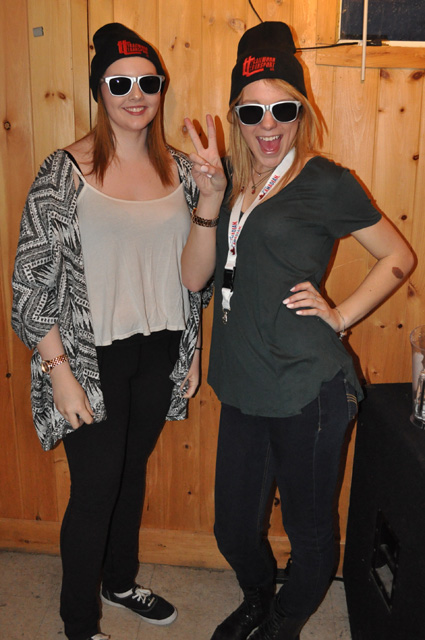 The brethren who worked so hard to prepare and executed this popular fund-raiser include: R.W. Bro. Doug Fleet, W. Bro. Rory MacDonald, W. Bro. Jeff Johnson, Bro. AJ Russo and Bro. Paul Berry.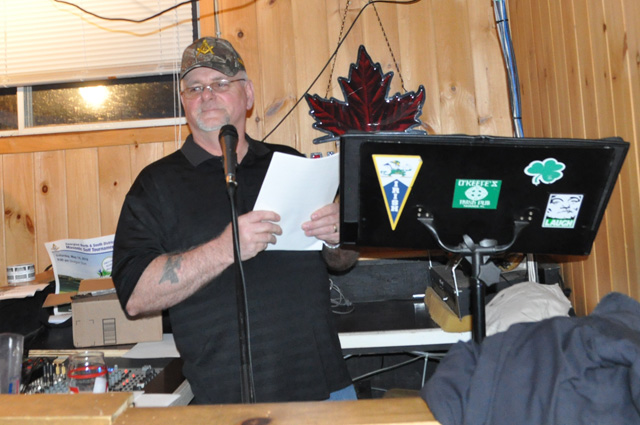 The winners of this years Ultimate Trivia Challenge were team "Quiz in my Pants". Congratulations go out to these "Brainiac's". We hope that they will come back next year to defend their title as "Ultimate Trivia Know-It-Alls".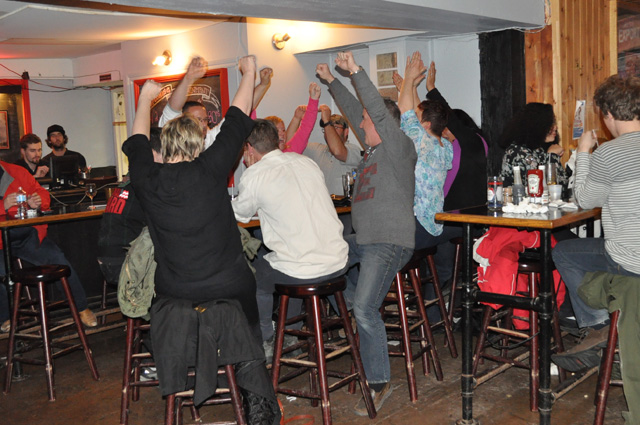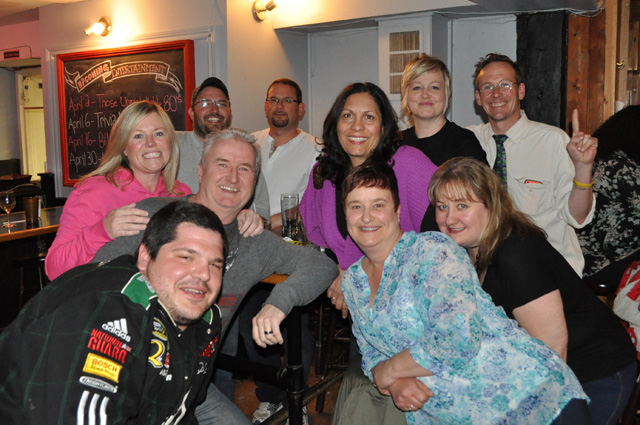 Thank you to all of those who came out and made the annual Spry Lodge Trivia Challenge the fun and worthwhile evening that is highly anticipated each year.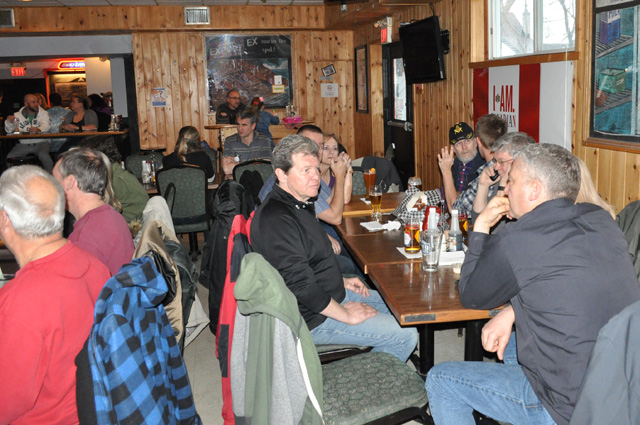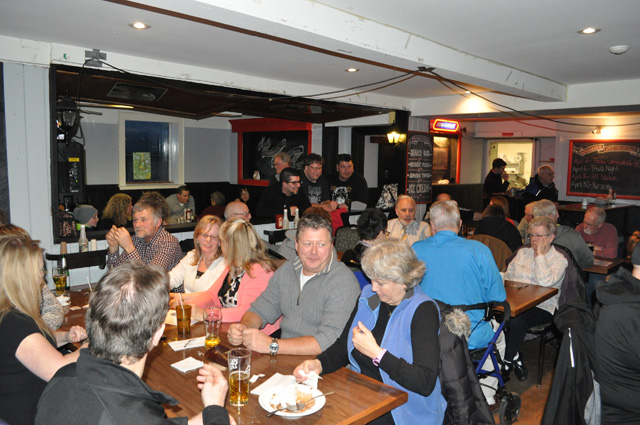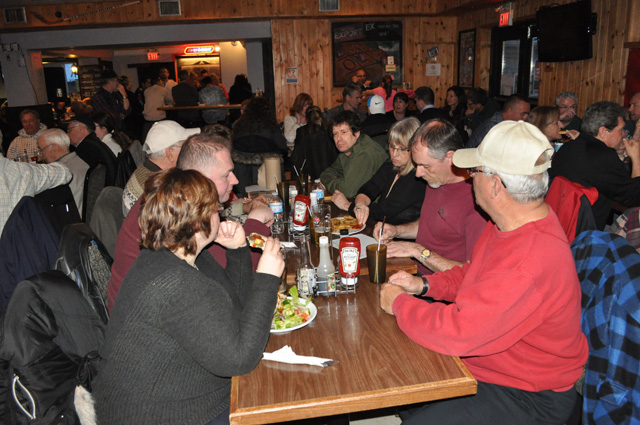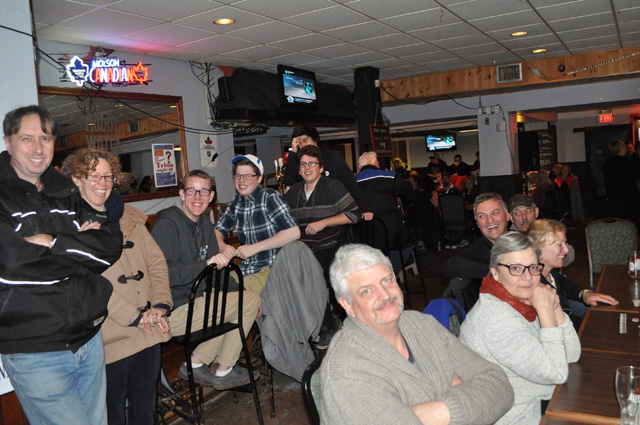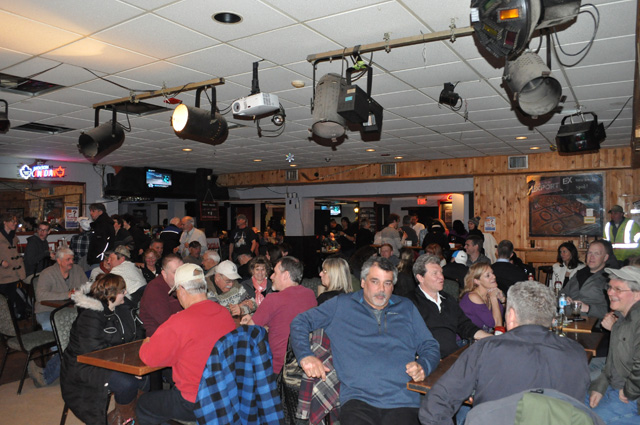 ---
ELECTRONIC VERSION OF THE SUMMONS
If you are a member of Spry Lodge and interested in receiving the summons electronically via e-mail, please download and submit the completed form to the secretary.
Please feel free to contact us for any help or guidance in this regard.
---